Riza Group supplies forged parts that meet the highest standards of quality for demanding markets such as renewable energy (wind, hydro etc), heavy equipment, lifting, rail etc. Depending on customer needs, the pieces can be delivered as-forged or pre-machined.
Riza Group has presses with capacities of 13.000TMf, 10.000TMf and 3.000TMf, and a manipulator with a capacity of 20TM. We can manufacture parts through free forging, inverse extrusion, closed die (near-net shape) or rolled rings.
Ring rolling
RIZA Group has the latest machinery for rolling rings of up to 4000mm in diameter with a maximum height of 600mm, in all grades of steel demanded by the market, such as carbon steel, alloys and stainless steel.
Open-Die Forging
RIZA Group has specialized technical equipment for the manufacture of parts by open-die forging of up to 8TM. This procedure is suitable for manufacturing individual parts, special geometries and small series of parts such as wheels, gears, axles, lifting components, special geometries, etc..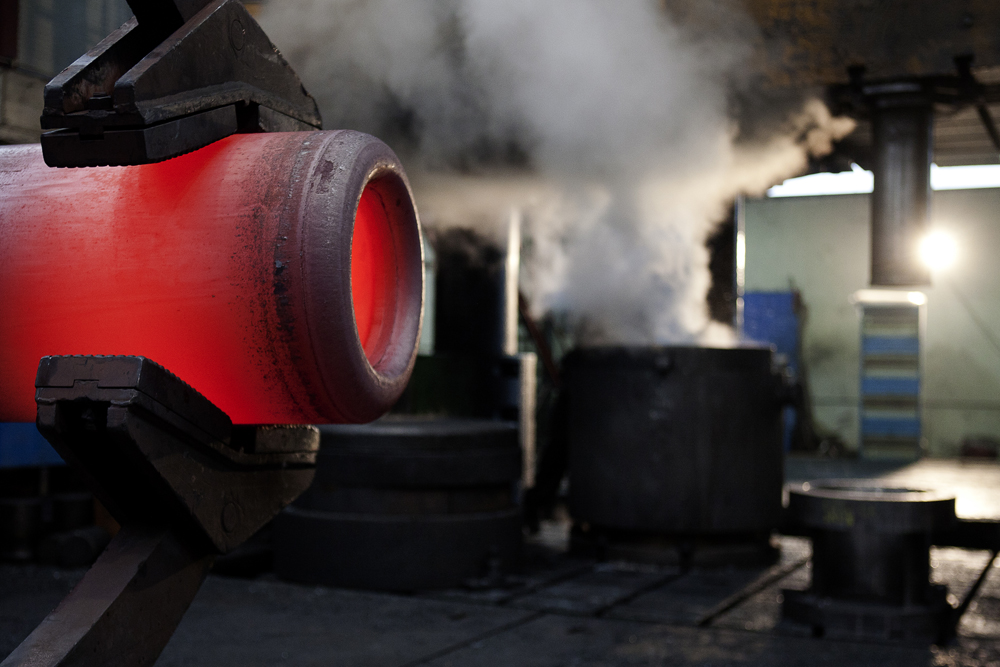 Extrusion
The extrusion process makes it possible to shape pieces whilst optimizing the amount of raw material used and the metallurgical properties of the component.
Closed Die
Closed die forging requires very powerful installations. Riza Group has high capacity presses, as well as forging simulation software that enables us to design the optimal process for each customer at the lowest possible cost. This process is ideal for the manufacture of medium and large series of parts.